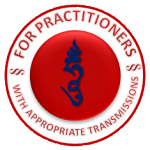 The chapter called "Pristine Awareness" in the Kalachakra Tantra, for instance, states:
All beings are buddhas. Another supreme buddha does not exist in this universe.
And the Hevajra states:
Sentient beings are actually buddhas
But are obscured by adventitious stains.
When these are cleared away, they awaken.
If beings are already enlightened, why do they still suffer the misery of conditioned existence?
Saraha's Doha states:
The natural condition is not seen by the childish. Due to deception, the childish are swindled.
The point of tantric practice is to overcome habitual emotional patterns and, in particular, coemergent unawareness of the essence of enlightenment.
When the adventitious stains that cloud one's nature are removed by means of the path, the essence reveals itself as the real buddha, and one reawakens into one's state of primordial enlightenment.

As long as the state of enlightenment is not recognized, beings continue to experience illusory birth and death, along with the happiness and suffering inherent in conditioned existence.
However, whatever the experience, the essence of enlightenment remains unpolluted, unobscured, and unmodified, just as sunlight maintains its nature of light regardless of the type of object it strikes. The essence is not conditioned by any form of embodied life, whether fortunate or miserable, nor is it conditioned by any act, good or evil, or by knowledge or lack of knowledge.
Although the essence is attended by impurity, its nature, like gold embedded in ore, remains always pure, untouched by emotional afflictions and conceptions.
Jamgön Kongtrul Lodrö Tayé
Systems of Buddhist Tantra
The Indestructible Way of Secret Mantra