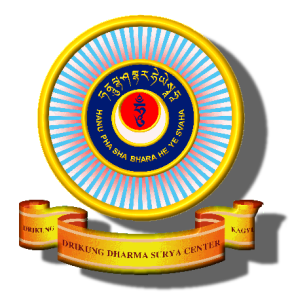 DRIKUNG DHARMA SURYA CENTER (DDSC) was founded and established by His Eminence Garchen Konchog Gyaltsen Rinpoche, a much revered lama of the profound, unbroken Drikung Kagyu lineage of Tibetan Buddhism. The Center is dedicated to sharing, promoting, and sustaining Buddhist teachings and practices.
Drikung Dharma Surya Center is a 501(c)(3) non-profit organization.
Auspiciously, the Sanskrit name "Dharma Surya"(Tibetan: Chokyi Nyima) or "the Sun of the Dharma" was given to the Center by the present-day Eighth Garchen Rinpoche, Konchog Gyaltsen. This was also the name of the Third Garchen Rinpoche, Chokyi Nyima, as well as the 28th Drikung Kyabgon throne holder, Drikung Kyabgon Chungtsang Rinpoche, Chokyi Nyima.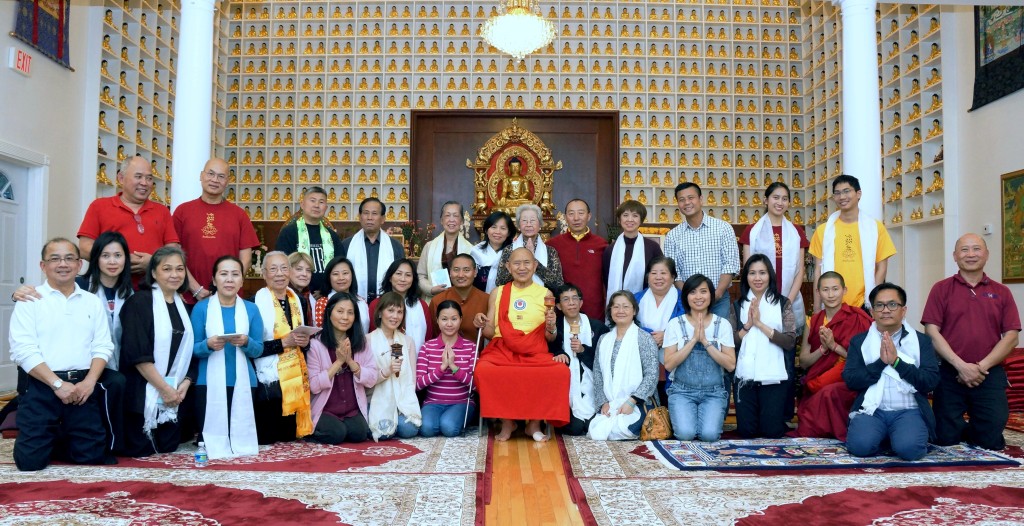 About Drikung Dharma Surya Center
Under the spiritual guidance and direction of His Eminence Garchen Triptrul Rinpoche and the patronage of His Holiness the Drikung Kyabgon Chetsang and His Holiness the Drikung Kyabgon Chungtsang, DRIKUNG DHARMA SURYA is open to all Buddhist traditions. In particular, the Center strives to follow and preserve Buddhist teachings and practices of the Drikung Kagyu, known as the "whispered lineage".
SOURCE for those who seek guidance, teachings, and practices on the Buddhist path, specifically the Mahayana and Vajrayana traditions
SOURCE for those who seek spiritual refuge to alleviate suffering
SOURCE for devotion in the Buddha's teachings through making them meaningful in the context of daily life
SOURCE for everyone to practice, cultivate and grow precious Bodhicitta higher and higher
PROVIDE temple space for Dharma activities such as teachings, rituals, prayers, meditation, and retreats
SERVE as the base to build a monastic Sangha and a valued, trusted community resource
May the Sun of the Dharma shine in every direction and dispel the darkness of ignorance, and bring peace and great benefits to everyone in the Greater Washington D.C. area and beyond.