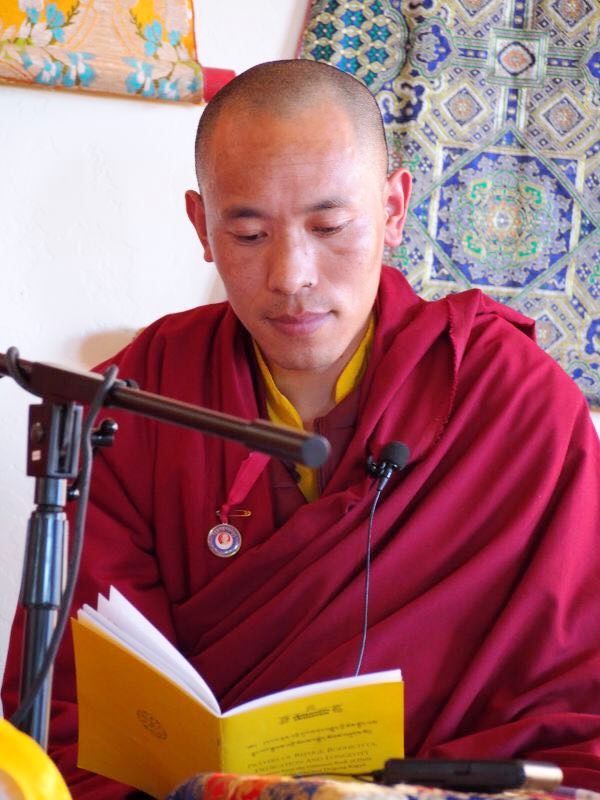 LAMA TENZIN is from the eastern part of Tibet where he attended Gar Monastery and learned the Drikung Kagyü lineage rituals and accumulated the Five-fold Path of Mahamudra practices. He later attended the Nyingma lineage Serth Monastery to receive sutra and mantra philosophy teachings. Still later, Lama Tenzin learned Tibetan poetics at the Sakya lineage Dzongsar Monastery, and then he studied Tibetan astrology at the Karma Kagyü Palpung Monastery.
After that, Lama Tenzin studied the Prajnaparamita at the Juophy Monastery of the Drukpa Kagyü lineage. He then traveled to Sera Monastery (Gelupa lineage) to study logic and Tibetan cultural arts.
All the while, Lama Tenzin received the many kindnesses of the various lineage Gurus who bestowed the practice empowerments, instructions and transmissions. Lama Tenzin is leading a teaching program at the Garchen Buddhist Institute in Arizona, and in the meantime, he has been visiting many Dharma centers in the USA.