Construction of the Prayer Wheel Pagoda
As seen in the pictures below, the prayer wheel pagoda project has been completed. The total expense of this project was $7,950.00 US to cover the following main items: 1) two-level 16ft x 16ft concrete foundation with metal post; 2) wood and PVC materials; 3) roof; 4) rolls of mantras; and, 5) labor.
This special golden-colored metal prayer wheel of 5ft tall by 3ft diameter contains billions of mantras of deities and Dharma protectors to bring blessings to the surrounding environment in which it was built, to those who build it, and to those who visit and venerate it. Just touching and spinning the prayer wheel is a particular blessing for those who are sick or experiencing obstacles, and brings great purification of negative karma and obscurations.
By spinning the prayer wheel, you practice virtues of body, speech and mind simultaneously – physical virtues by holding and spinning the wheel, verbal virtues as you send out the mantras, and mental virtues as you sustain mindful awareness and are not distracted as you spin the wheel.
With tremendous generous support from many brothers, sisters and friends, our prayer wheel pagoda funding line has exceeded of our goal.  Please accept our vast ocean of thanks for your support and donations, from large to small, that have been generously offered to DDSC.
We wish to thank you very much for your faithful and unconditional support to contribute towards the fulfillment of the enriching mission DDSC.  Whether you have given monetary gifts, contribution of services, or through rejoicing and training your mind – it has taken all kinds of thread to make a complete quilt, and you are the ones who have helped make that possible!
With Prayers and Sincere Gratitude,
The Dharma Family at Drikung Dharma Surya
a
Sangha members joyfully worked hard to roll paper mantras for the Prayerwheel on Jan 20, 2017
---
In Gratitude to Our  Sponsors: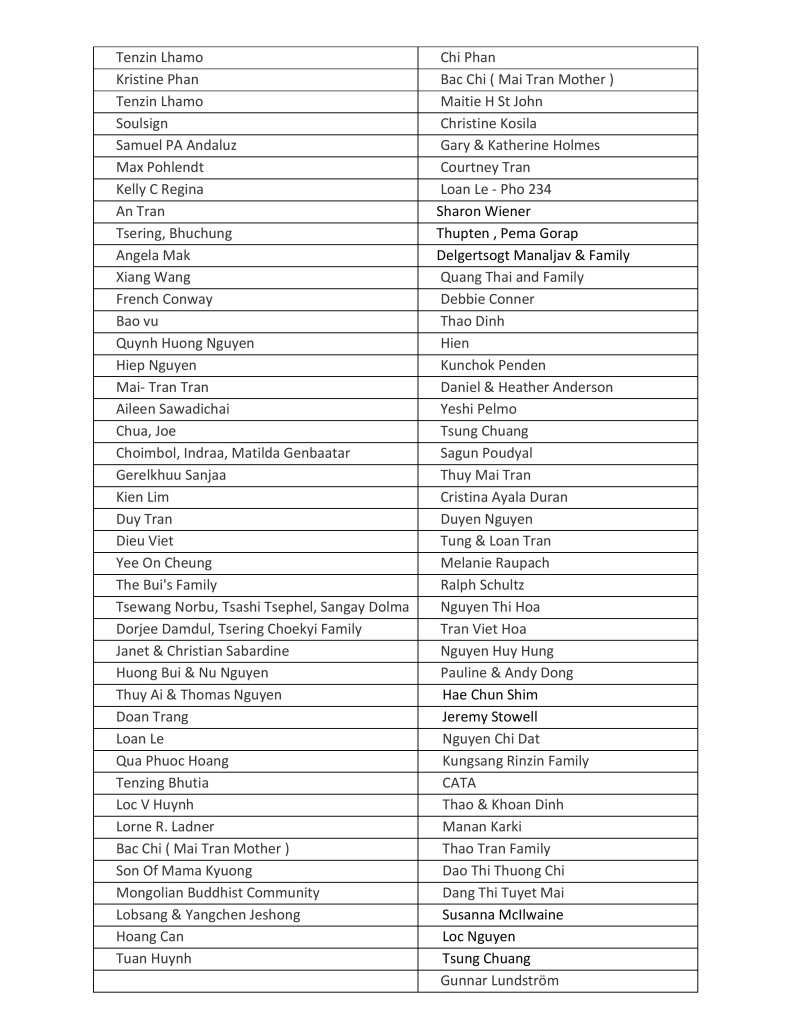 Donations are Gratefully Appreciated
Please click below to make a one-time donation.