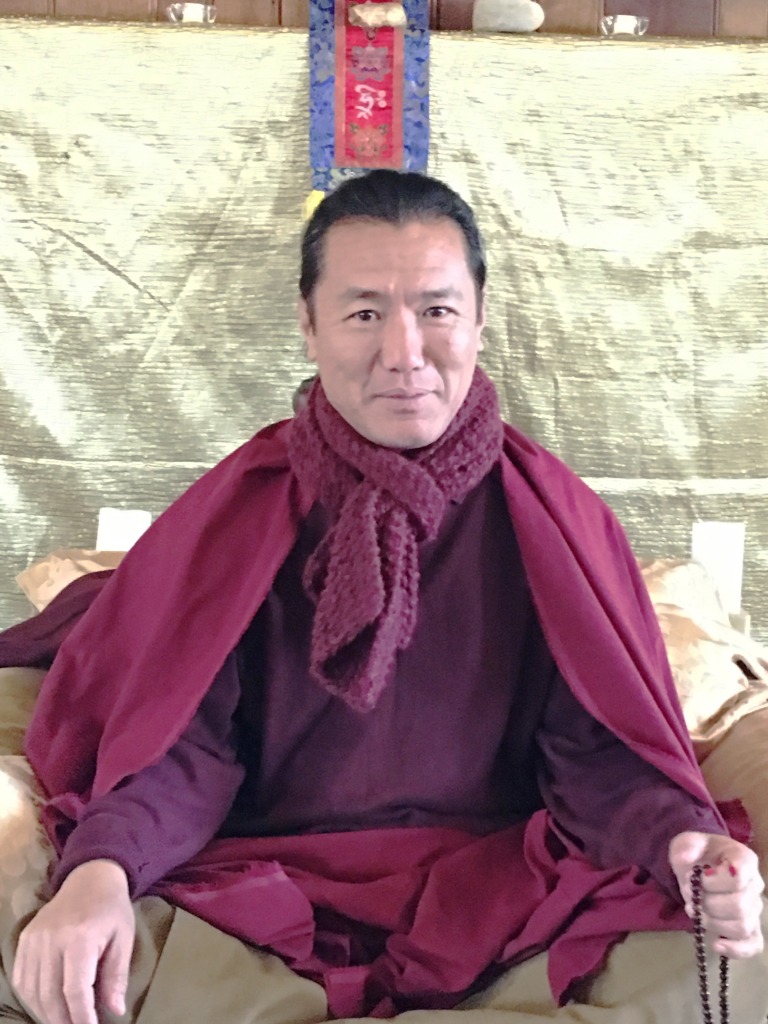 At the age of six, Lama  Gursam entered the Drikung Kagyu Monastery  in  Tso  Pema,  India,  where  he  completed  his  basic  education  and studied  Buddhist  philosophy,  practice,  ritual  and  conduct.  In  1981,  he began  his  college  education  at  the  Central  Institute  of  Higher  Tibetan Studies  (University)  in  Sarnath,  Varanasi,  India.  He earned  his  bachelor's degree in advanced Buddhist philosophy. Upon graduation, he also received a special award from His Holiness the 14th Dalai Lama.
In  1995,  Lama  Gursam  came  to  the  USA,  where  he  taught  Buddhist  philosophy. Later, Lama  Gursam  met  His  Eminence Garchen Rinpoche, whom he considers to be the second Milarepa. Under Rinpoche's guidance, together with Venerable Traga  Rinpoche,  Lama  Gursam  completed  the  traditional  three-year  retreat  in  2002,  practicing  Mahamudra  and  the  Six Yogas of Naropa.
Lama Gursam founded the Bodhicitta Foundation in 2004 and teaches in many Dharma centers in North and South America,  Europe,  and  India.  Lama  continues  to  receive  advanced  teachings  from  Kagyu  and  Nyingma  masters,  as  well  as, Pranayama techniques by Indian yoga masters.