a
Request for Donation
Fundraising for Physical Dharma Surya Center
Dear Brothers, Sisters and Friends,
We humbly request your donation and support towards the new physical Drikung Dharma Surya Center (DDSC). The DDSC temple is located in the heart of Fairfax County of Northern Virginia (see below – front view of the temple), 30 minutes of drive from Washington D.C., the US National Capital.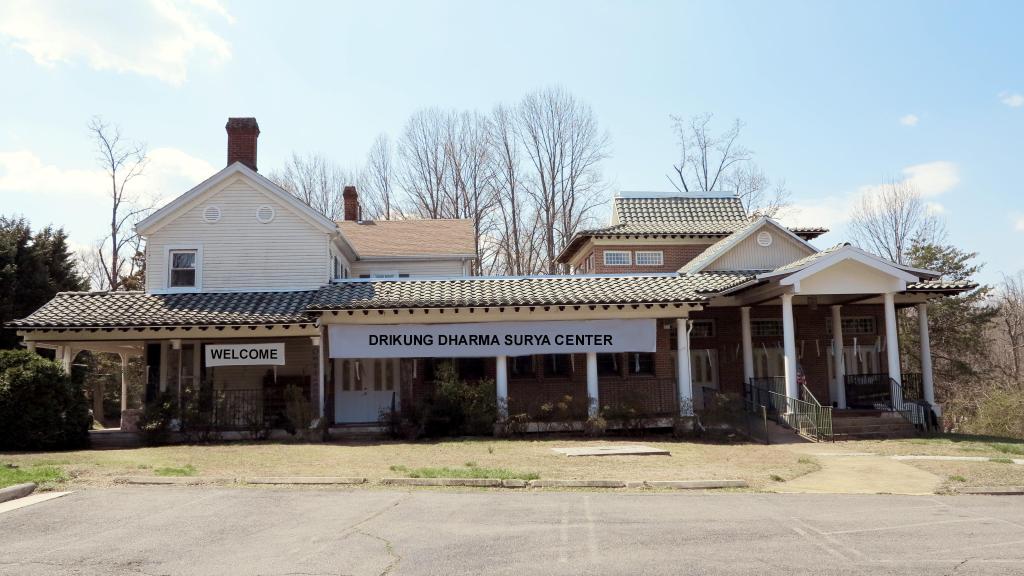 Having a physical Dharma Center in the US National Capital region fulfills an aspiration that Garchen Rinpoche and many of us have nurtured for a long time.
His Holiness the 37th Drikung Kyabgon Chetsang, the Supreme Head of the Drikung Kagyu lineage, has recently visited the temple and gave His blessings and guidance.  His Holiness compassionately commented that this is a very good temple and it can bring much benefits to many.
Moreover, His Holiness the 37th Drikung Kyabgon Chetsang has graciously offered his donation contribution to the temple and so did Garchen Rinpoche and the lamas donate their own money to support the acquisition of this temple.
Garchen Rinpoche has reiterated that, "The goal of the Center [DDSC] is to generate loving kindness and peace – peace in the individual, peace within families, communities, peace within other faiths, peace among all beings. And then we make a big impact in this life…The Center remains in the future for thousands of years. It becomes a space where beings can always learn about karma…I hope that the Center will receive support and contributions. This merit will become the cause of rebirth in the happy states in all future lives and ultimately the cause of attaining enlightenment…Our Center was created for the benefit of all the people living in this area and for the well-being of the country in order to eliminate violence and war".
We sincerely ask for your help in many ways you can.a
1.  Log onto https://drikungdharmasurya.org/center-project/ to donate securely by Credit Card or PayPal;  and/or
2.  Mail the donation check to Drikung Dharma Surya Center, P.O. Box 2183, Centreville, Virginia 20122, USA;   and/or
3.  Place orders for the following featured items. Their proceeds will be used for the Center's new Building Fund.
DDSC is a 501(c)(3) non-profit organization. All donations are 100% Tax-Deductible.
Your support not only helps to fulfill this mission for the benefit of all sentient beings, but also increases the goodwill of the public to follow that will serve as the foundation of DDSC.
With Prayers and Sincere Gratitude,
Board of Directors
Drikung Dharma Surya Center